Parenting Week 2021
Ashleigh Hagan
Thu 14 Oct 2021
Views: 120
What is Parenting Week?
Parenting Week is a celebration of the important role parents play in their children's lives. The week takes place every October, in 2021 Parenting Week will be from Monday 18th - Friday 22nd October.
As well as celebrating the amazing, and often difficult, job parents do, the week gives us an opportunity to focus on a issues affecting parents and to highlight the support available.
Click the image below for more information from Parenting NI -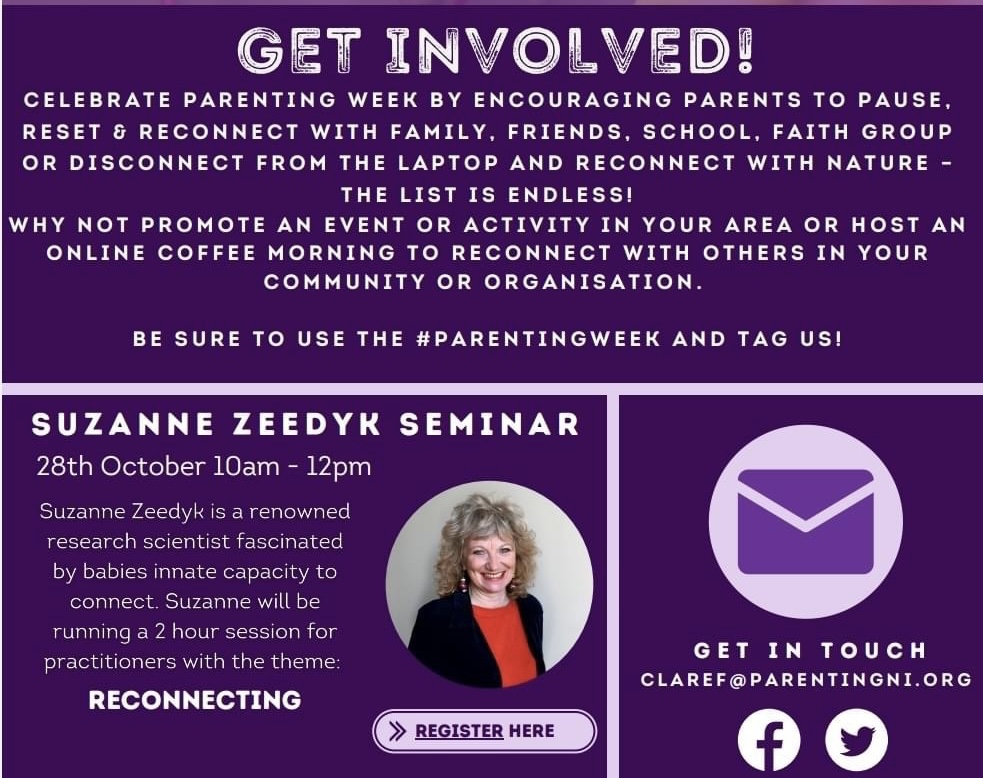 Other Information